June 21, 2016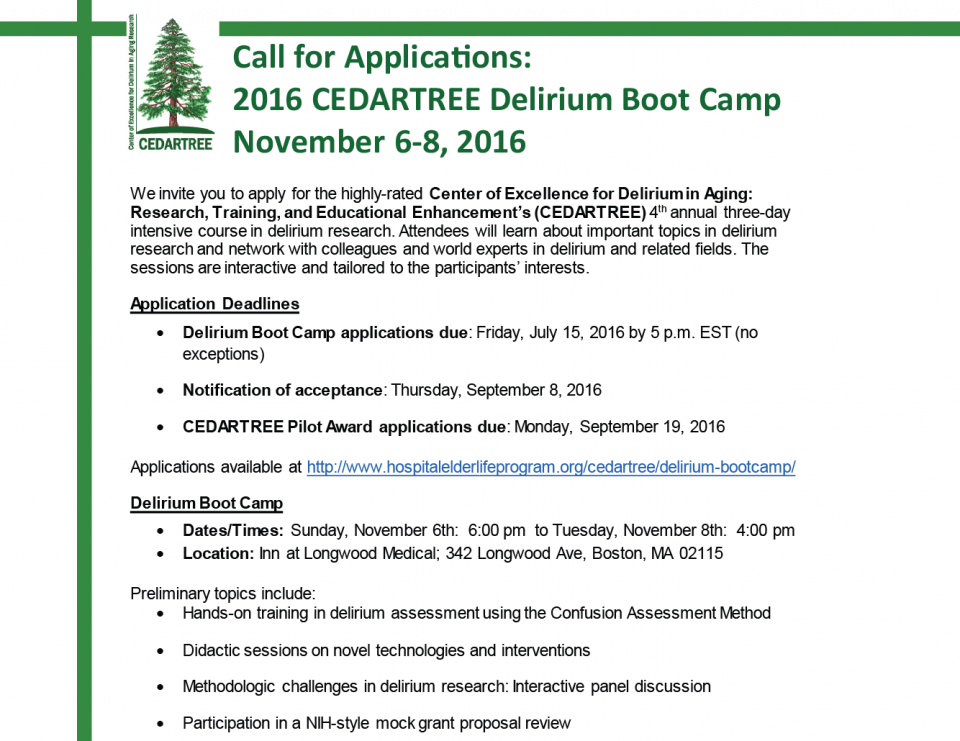 We invite you to apply for the highly-rated Center for Excellence for Delirium in Aging: Research, Training, and Educational Enhancement's (CEDARTREE)  4th annual three-day intensive course in delirium research. Attendees will learn about important topics in delirium research and network with colleagues and world experts in delirium and related fields. The sessions are interactive and tailored to the participant's interests.
Application Deadlines
Delirium Boot Camp Applications due:  Friday, July 15, 2016 by 5:00 p.m. EST (no exceptions)

Notification of Acceptance: 

Thursday, September 8, 2016

CEDARTREE Pilot Award Applications due: 

Monday, September 19, 2016
Applications available here. 
Category